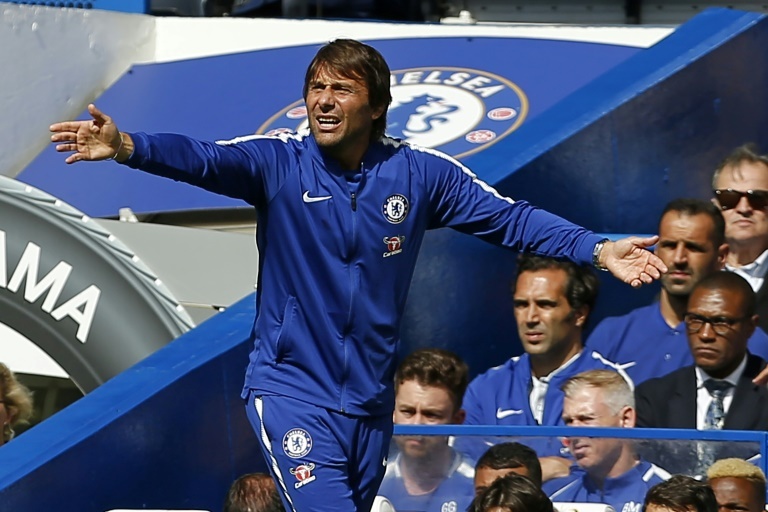 Are Chelsea in crisis already?
Chelsea's defeat to Burnley on Saturday has been compared to a similar result two years ago... when Jose Mourinho's 10-man Chelsea side were held 2-2 by Swansea, that season did not go according to plan for the Londoners but are they on course for a repeat performance this time out?
Just last month Conte made it clear that he was hoping to avoid a 'Mourinho season' but he may have been hasty in making those comments.
There are certainly a number of similarities between the two situations. Mourinho went into the 2015 season locked in a wrangle with the club's board as he looked to strengthen in a number of key positions and voiced his displeasure at the sale of Petr Cech to Arsenal, sound familiar?
Conte has been accused of filling Chelsea's bench with the like of Charly Musonda, Kyle Scott and Andreas Christensen as a way of showing the board how much he is in need of reinforcements before the end of the transfer window, another tactic straight out of the Mourinho playbook.
In light of Chelsea's early season troubles, Conte has been priced as low as 7/2 by some bookmakers to be sacked the season after leading his team to the Premier League title, just like Mourinho was in 2015 and more recently Claudio Ranieri last season.
The stats certainly don't make for pretty reading for Chelsea fans, with only one team (Manchester United) ever winning the Premier League after losing their opening game of the season, though they have done it on three occasions (1992-93, 1995-6 and 2012-13).
Former Arsenal playmaker Paul Merson is under no illusions that Chelsea need to strengthen sharpish if they hope to make a genuine challenge this season.
Speaking on 'Soccer Saturday' Merson said: "You look at Man City's bench compared to Chelsea's and it is chalk and cheese. This is not a bad team overnight and next week they go to Spurs at Wembley with no Cahill or Fabregas.
"As a Burnley player, you see their bench before kick-off and there is only Morata on it. The next couple of weeks are massive for Chelsea Football Club.
"With how strong this Premier League is, you cannot afford to drop points at home to Burnley."
The former Middlesbrough man said that he doesn't want to see another 'Mourinho season', but that Chelsea must act if they are to avoid running the risk of history repeating itself.
"You just don't want to see what happened the year before last at Chelsea, when they just fizzled out and didn't make a challenge," he said.
"They have to go out and buy. No disrespect to the kids on the bench, but if you want to win the Premier League and have a go in the Champions League, you have to have more.
"It's probably the kick that they need. I do think 13/2 is a bit harsh for me, they're getting a bit carried away. Remember they got dismantled by Arsenal last season, 4-0, and then came back to win 11 on the trot. This isn't a bad team overnight.
"Last season they pretty much played virtually the same team every week, all of a sudden when those players aren't available, there's not a lot coming in. It's the same with Tottenham, if you take out five players they don't look so strong."